Washington DC International Spy Museum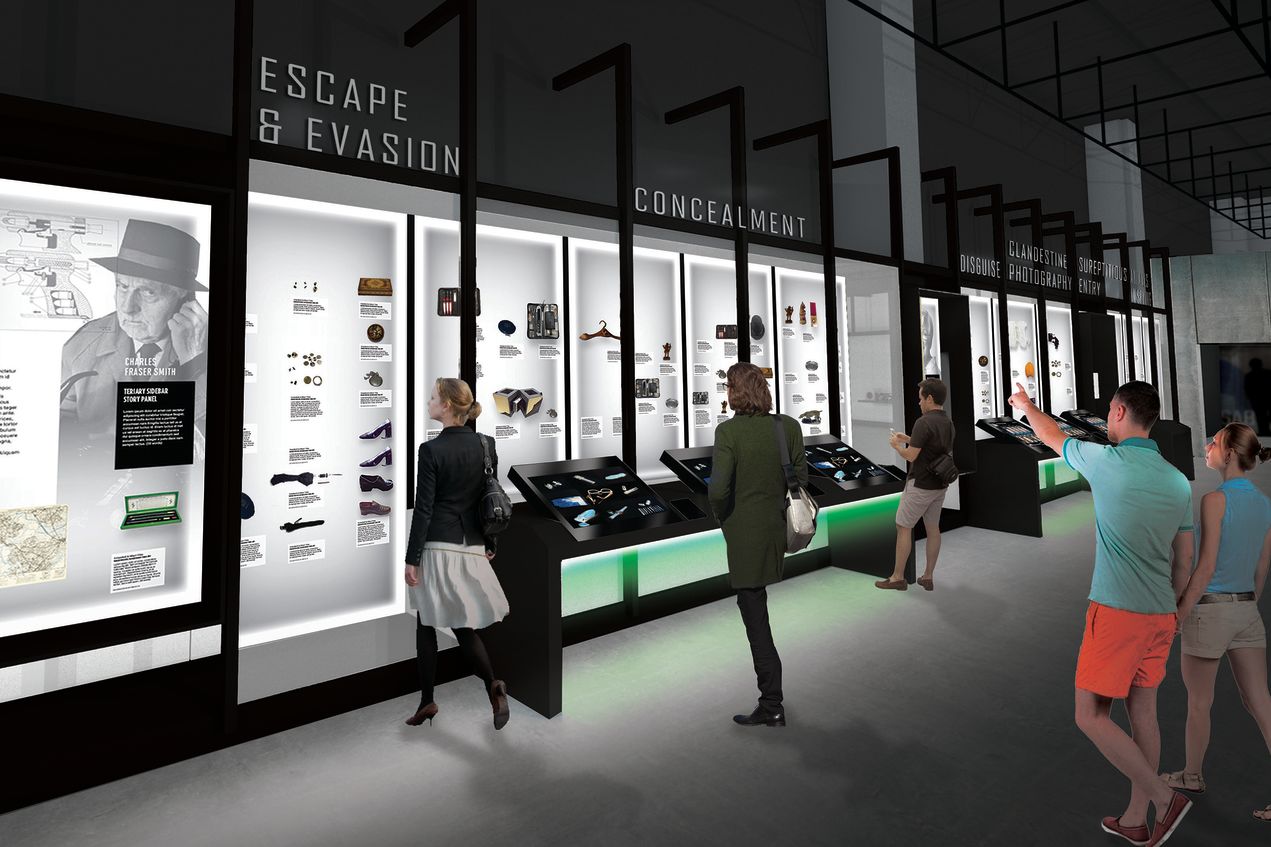 Important Information
Where is the International Spy Museum located?
The International Spy Museum is located at 700 L'Enfant Plaza, SW Washington DC 20024.
What are the operating hours of the Museum?
Daily from: 9:00 am - 7:00 pm
Is the Museum appropriate for children and school groups?
Yes! While children of all ages are welcome, those aged 10 and up will gain the most from the exhibitions. Children are encouraged to experience the interactive activities at the Museum marked on the Spy Guide.
How large is the Museum?
The International Spy Museum Complex encompasses 64,000 square feet. More than 20,000 square feet make up the permanent exhibition space.
Accessibility
The Museum's permanent exhibition and Museum Store are fully wheelchair accessible. A limited number of wheelchairs may be borrowed at the Information Desk on a first-come, first-served basis. Guests are requested to leave a photo ID at the Information Desk while using Museum wheelchairs. Elevators provide access to all floors and exhibits. All restrooms in the Museum complex are wheelchair accessible.
How do I redeem my ticket?
Present this printed voucher at the ticket counter for admission. Ticket valid for general admission to the International Spy Museum.
COVID–19 SAFETY GUIDELINES
CAPACITY: We will be operating on a strictly limited capacity.
SOCIAL DISTANCING: All staff and guests should practice 6 ft. Social distancing at all times. interactives and theatres will be altered to maintain social distancing.
LINEAR FLOW: Separate Museum entrance (Main Lobby) and exit (Spy Store). Recommended one–way flow in exhibits.
TIME LIMIT: Recommended two–hour time limit for guests.
HAND SANITIZER: We encourage frequent hand washing and are providing hand sanitizer throughout the Museum, including in exhibit spaces and by specific interactives.
DOORS: Hallway doors will be propped open and bathroom foot–door openers installed.
INTERACTIVE: All guests will be given a stylus free of charge to use interactives.
SPY GUIDE: Online version available and encouraged. Maps self–serve only.
CLOSURES: Some interactives, like Hangtime and the Air Duct, have been modified for a contactless experience.
UNDERCOVER MISSION BADGE: No lanyard, self–serve only.
• We have adjusted the guest experience to ensure social distancing.
• Enhanced cleaning practices have been incorporated. Staff will follow CDC cleaning, training and disinfection guidelines, including purchase and use of products that meet EPA's criteria for use against COVID–19. The Lobby, the Spy Store, and both floors of the exhibition have dedicated cleaning personnel.
• Our HVAC system has been adjusted to utilize 100% outside, fresh air.
• Individuals traveling with groups, experiencing COVID–19 related symptoms as described by the CDC, are asked to not visit the Museum.
Please visit spymuseum.org/covidsafety for latest intel.
MORE INFORMATION
The International Spy Museum is the only public museum in the US dedicated to the trade craft, history, & contemporary role of espionage. This interactive museum features more than 200 pieces of espionage artefacts, which is the largest collection ever placed in public display. Visit the museum to discover how the work of real spies shaped world history and continues to play a role today, listen to real stories from real spies, and test your own spy skills through RFID experiences.
All guests ages 3+ must wear a mask when in the Museum. Please visit spymuseum.org/covidsafety for latest intel.