San Francisco Ripley's Believe It or Not!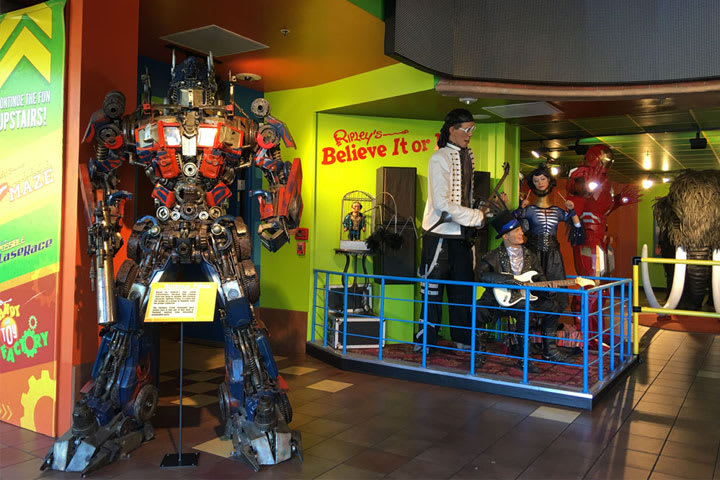 Important Information
Location
Ripley's Believe It Or Not Odditorium
175 Jefferson St
San Francisco
CA 94133
Opening Hours
Sunday - Thursday: 10:00am - 10:00pm
Friday - Saturday: 10:00am - 11:00pm
MORE INFORMATION
Ripley's Believe It Or Not Odditorium is an iconic walk-through attraction, home to over 400 unusual exhibits within 18 themed galleries. Visit to check out bizarre artworks, unusual natural phenomena and rare curios from all over the world. Located on San Francisco's Fisherman's Wharf, the Odditorium is packed with interactive exhibits that will thrill curious minds, both young and old. Please note that tickets do not include entrance to the Mirror Maze or LaseRace.