San Francisco Combo Premium + Alcatraz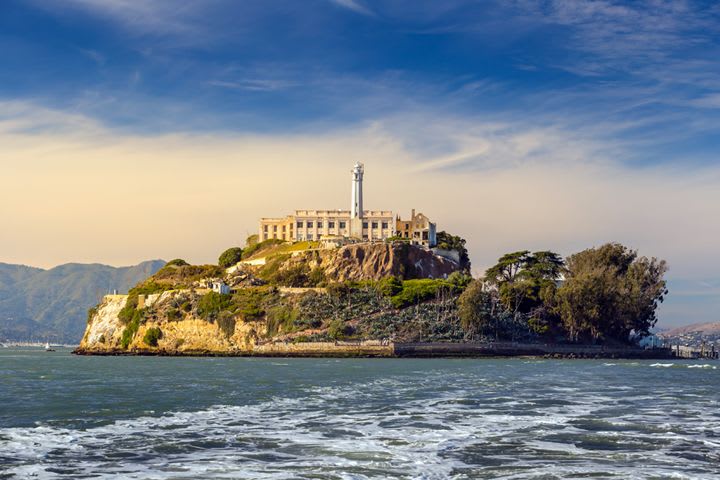 Important Information
How do I redeem my Alcatraz ticket?
This ticket includes admission to Alcatraz and return ferry transfers from Pier 33. Tour must be confirmed at least 10 days in advance of your visit. Same-day bookings are limited and may be available, please contact us at Alcatraz@bigbustours.com to check availability. Please redeem your e-tickets at our Visitors' Center at 99 Jefferson Street, San Francisco, CA 94133. Arrive at 9:00AM to collect your Alcatraz Tour time and tickets and your Premium Hop-on Hop-off Tickets. Each adult over the age of 18 will need photo ID NO CANCELLATIONS ALLOWED.
On which days does the tour operate?
The Big Bus tour of San Francisco operates daily. The Night tour will not operate on 4th July holiday, Thanksgiving Day, Christmas Eve & New Year's Eve.
Do I need to specify a date of travel?
You can use your Big Bus Tour ticket on any date. If you purchase a 2-day ticket you must travel on consecutive days. The Alcatraz Tour is for a designated time and date.
What is the food and drink policy?
No food or alcohol is permitted on board the bus. Non-alcoholic drinks in screw-top bottles are permitted.
Accessibility
Big Bus operates wheelchair accessible vehicles that can accommodate a weight up to 650 pounds. Please be advised that the upper deck on our entire fleet in San Francisco is not wheelchair accessible. Passengers with mobility requirements may not be able to access the upper deck of our buses. Big Bus cannot guarantee the accessibility of the various attractions along the tour.
MORE INFORMATION
Discover the iconic sights of San Francisco on our 1-day hop-on, hop-off Big Bus Tour with Alcatraz entry. Also known as 'The Rock', the federal prison once established on Alcatraz Island is synonymous with notorious bank robbers and murderers like Al Capone, 'Machine Gun' Kelly, and the 'Birdman of Alcatraz', Robert Stroud. Now empty, and managed by the National Park Service, you can hop on a ferry to visit Alcatraz for yourself. Once you arrive, you'll have hours to explore the infamous facility with a personal audio guide. Learn about the lives of prisoners and guards alike, inspect the cells, and take in magnificent views of surrounding San Francisco Bay.