Las Vegas Combo Classic Ticket + Mob Museum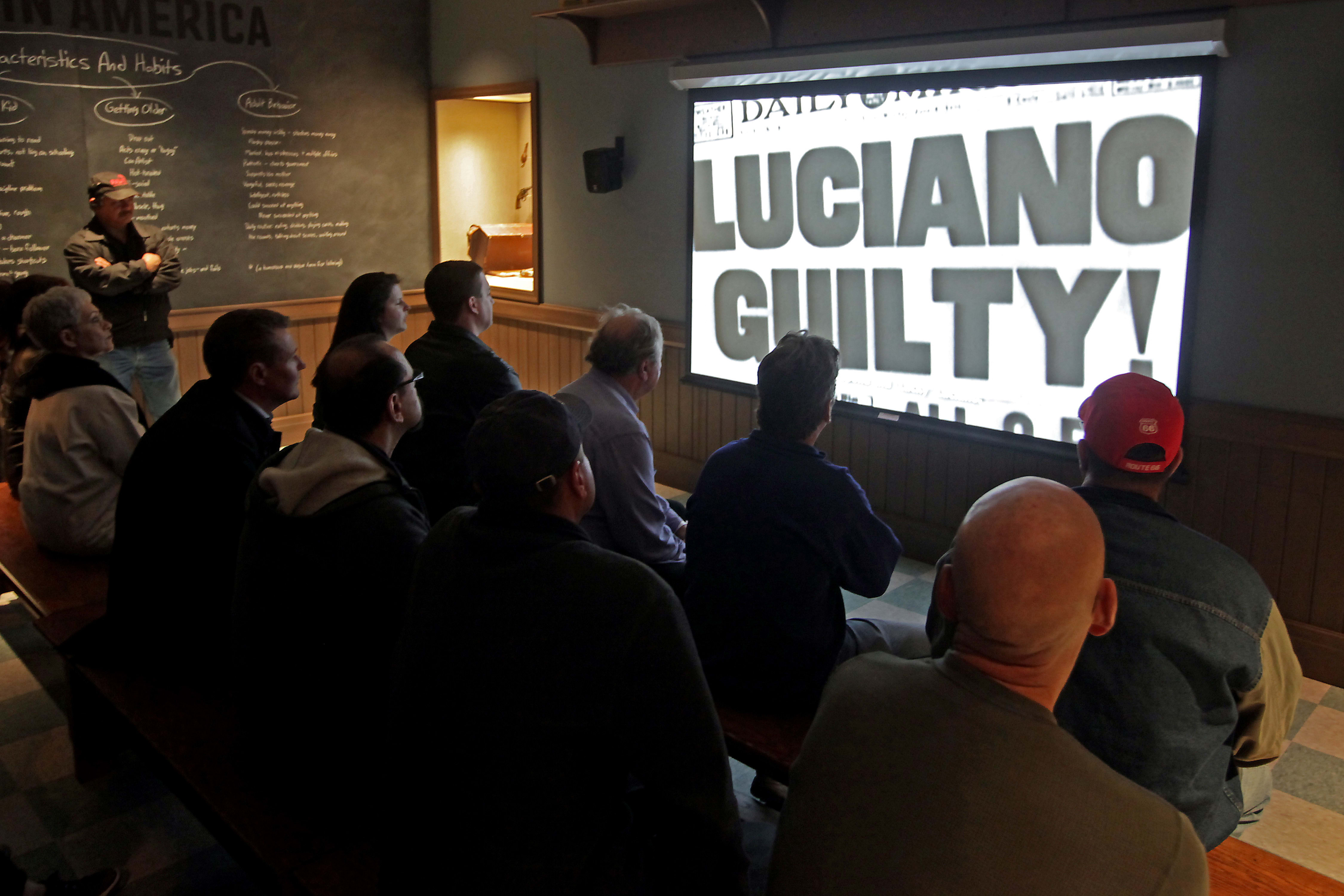 Important Information
The Mob Museum
Situated inside an old court-house in the heart of Old Vegas, the Mob museum is a must-visit home to immersive, compelling exhibits on American organized crime.
Learn about infamous names like Al Capone, John Gotti and Joaquín 'El Chapo' Guzmán. Discover how American history is shaped by the continuing battle between the Mob and the law. Examine Mafia artifacts from the 1920's in the Museum's Prohibition-era speakeasy, 'The Underground'. Since opening in 2012, The Mob Museum has been named 'Best Museum in Nevada' by USA Today, 'A Must for Travelers' by the New York Times and '20 Places Every American Should See' by Fox News.
You must check in for your Mob museum ticket using our online checkin portal.
What is the child ticketing policy?
Child tickets are available for passengers aged between 3 and 12 years. All children must be accompanied by an adult (16+). Children aged 2 years and under may travel free of charge. Strollers and pushchairs must be folded and stowed on the lower deck.
How long does the tour take?
The Day Tour (Red Route) takes approximately 2 hours and 30 minutes.
On which days does the tour operate?
The Big Bus tour of Las Vegas operates every day of the year with the exception of the Rock N Roll Marathon, Thanksgiving Day, Christmas Day, New Year's Eve. Do check our service alerts for any unexpected disruptions.
Are you able to drink alcohol on Big Bus Tours?
You are not allowed to carry or consume alcohol on any of our buses. However, water and other soft drinks are allowed on the bus.
Accessibility
Big Bus operates wheelchair accessible vehicles that can accommodate a weight up to 650 pounds. Please be advised that the upper deck on our entire fleet in Las Vegas is not wheelchair accessible. Passengers with mobility requirements may not be able to access the upper deck of our buses. Big Bus cannot guarantee the accessibility of the various attractions along the tour.
Are motorized scooters allowed on the bus?
No, however, we allow collapsible wheelchairs and collapsible strollers.
Refunds
To request a refund please follow the below instructions:
Please email your request to: refundsusa@bigbustours.com
Please include the following details:
Customer name
Customer email address
Date of sale
Order reference number
The reason for requesting refund - please provide as much information as possible.
What do I do if I lose my ticket?
Go to your nearest CSR agent and they will reprint your ticket for a 15$ fee.
MORE INFORMATION
Our great new combo ticket combines a day of hop-on, hop-off sightseeing on our open-top buses with admission to Las Vegas's Mob Museum, an old court-house in Downtown Las Vegas that shines a light on the dramatic history of American organized crime. Rated as the best museum in Nevada by USA Today, the Mob Museum is a must-visit attraction for any visitor to Vegas, and the perfect complement to your Big Bus Tour!
Please wear a mask. It is compulsory to wear a mask on board our bus tours.
The Nevada Transport Authority is following CDC guidelines and has mandated that masks must be worn on any type of transportation. Masks are required on planes, buses, trains, and other forms of public traveling within the United States. This requirement includes taxis and rideshares as well. Big Bus Tours Las Vegas is adhering to this mandate and staff will not permit customers who do not wear a facemask to board the bus.