Las Vegas Combo Classic Ticket + Illuminarium Standard Experience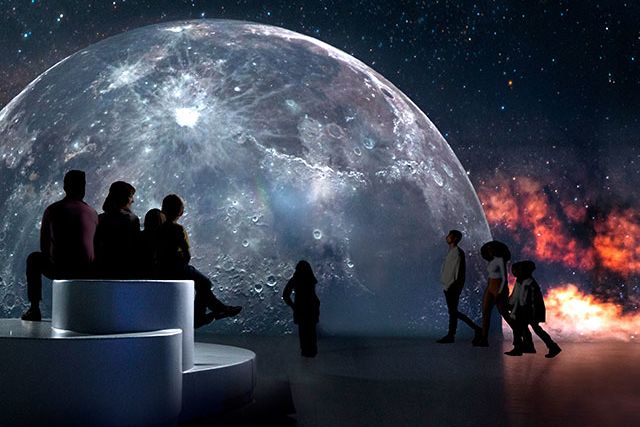 TOUR DESCRIPTION
Las Vegas HOHO + Standard Experience admission to Illuminarium Las Vegas
1 Day Hop-on, Hop-off
Open-top double-decker bus
See all the top landmarks
Illuminarium Standard Experience
Important Information
How long should I plan to spend in the Illuminarium?
We estimate your experience inside the attraction will last approximately 45-60 minutes.
Is there seating inside Illuminarium?
Within the attraction, you can move around the experience at your leisure and have free range throughout. We encourage you to walk around to experience all of the elements, however there is limited seating available if desired. The experience takes place in a space of approximately 10,000 square feet – from end to end it is approximately 220 feet.
Do I have to wear any goggles or headphones inside the Illuminarium?
There is no wearable hardware of any kind required to enjoy Illuminarium. Our cutting-edge technology will be all you need to be fully-immersed in the experience.
Opening Times
Illuminarium Las Vegas is open daily from 11:00 am - 8:00 pm. Please arrive 5-10 minutes prior to your shceduled time on the booked date. Ticket is nontransferable, no cash value.
MORE INFORMATION
Our great combo ticket combines a day of hop-on, hop-off sightseeing on our open-top buses with admission to Las Vegas's Illuminarium Experience. Embark on an African safari. Explore the depths of space. Sip cocktails in a Tokyo night market. From exhilarating natural wonders to enriching cultural moments and beyond, you'll be immersed in the world's most extraordinary experiences. Through the combination of state-of-the-art technology such as 4K interactive projection, 360° audio, in-floor vibrations and scent systems, Illuminarium is an attraction that allows you to experience cinematic immersion like never before, and the perfect complement to your Big Bus Tour!