Dublin Premium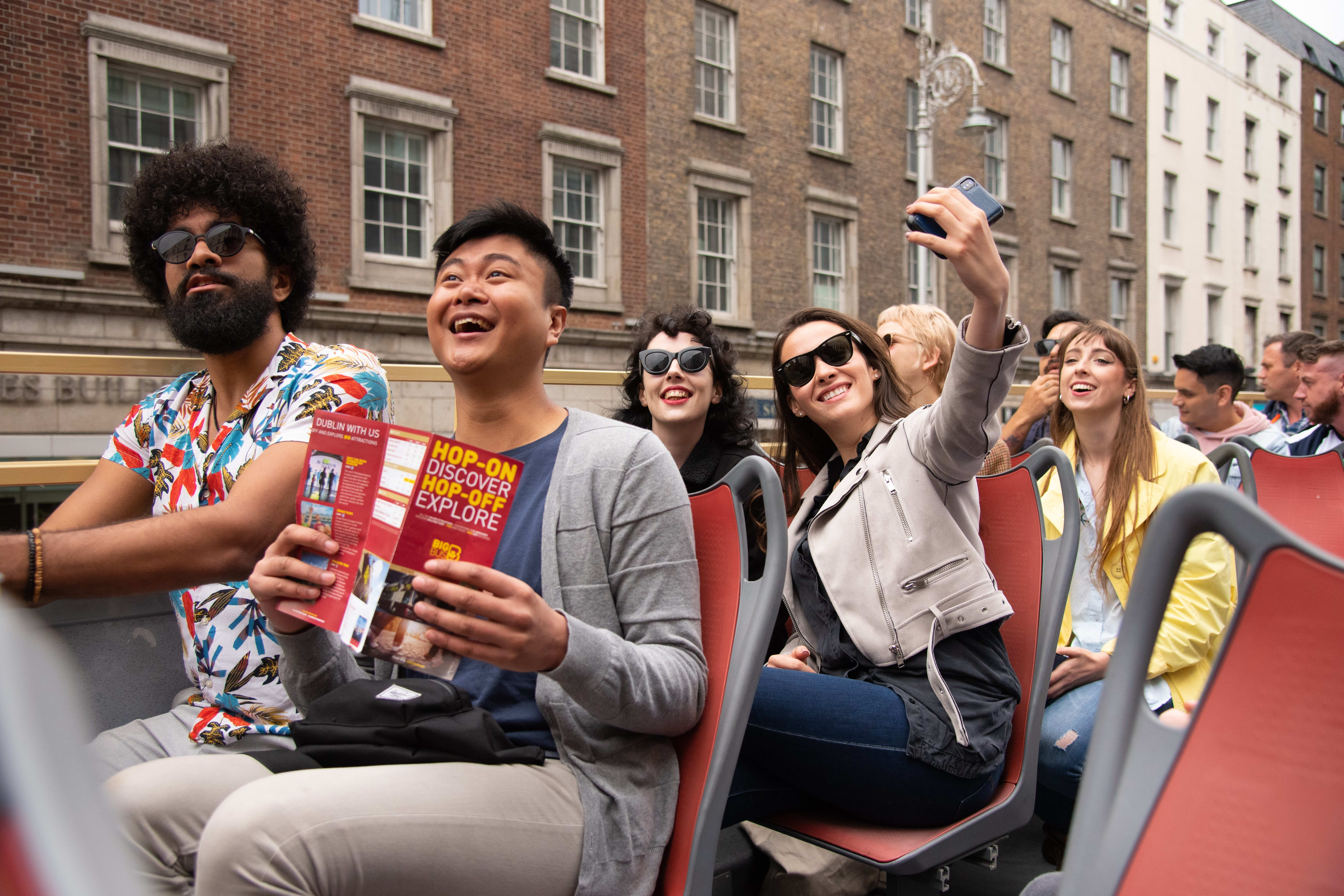 Important Information
Is there a commentary in my language?
The Big Bus Dublin sightseeing tour offers a recorded commentary in your choice of either English, French, Italian, Spanish, Russian, German, Japanese, Arabic, Brazilian Portuguese, Korean or Mandarin. The commentary is available through complimentary earphones.
Do bus tours operate every day?
Yes. Please note that our service may be subject to public holidays or local events that involve road closures, like St. Patrick's Day and Christmas Day. Please check our service information page for up-to-date information.
Do I need to specify a date of travel?
No. You can travel on any date within 6 months of purchase. If you purchase a ticket that offers validity for more than 1 day, you must travel on consecutive days.
Currently we are only operating Friday, Saturday, Sunday & Monday.
How do I redeem my ticket?
Show your printed ticket to a member of staff aboard the bus. They'll issue you a receipt that you'll be able to use to hop on the bus throughout the validity of your ticket.
What is the child ticketing policy?
Children under 15 may travel free of charge. All children must be accompanied by an adult.
Are the buses wheelchair accessible?
85% of our buses are wheelchair accessible.
Is food and drink allowed on board the bus?
For health and safety reasons, we request that you don't bring any food or drink on board the bus, with the exception of bottled water.
MORE INFORMATION
Enjoy Dublin at its finest with our 2-Day Premium Ticket. Hop on to discover Dublin's must-see landmarks and attractions, from Trinity College to Temple Bar.
RELATED PRODUCTS
3 Days Hop-on, Hop-off
Walking Tour
Live Guides
Extra hygiene measures
Jameson Distillery
Kids Go Free: 1 child per Classic adult ticket
Pearse Lyons Distillery
Adult
US$48.00
Child
US$19.00
2 Days Hop-on, Hop-off
Walking Tour
Live Guides
Extra hygiene measures
Pearse Lyons Distillery Tour & Tasting
Jameson Distillery
Kids Go Free: 1 child per Classic adult ticket
Adult
US$60.00
US$54.00
Child
US$19.00
US$17.00