OPERATED BY STROMMA
Berlin Live Guided Evening Tour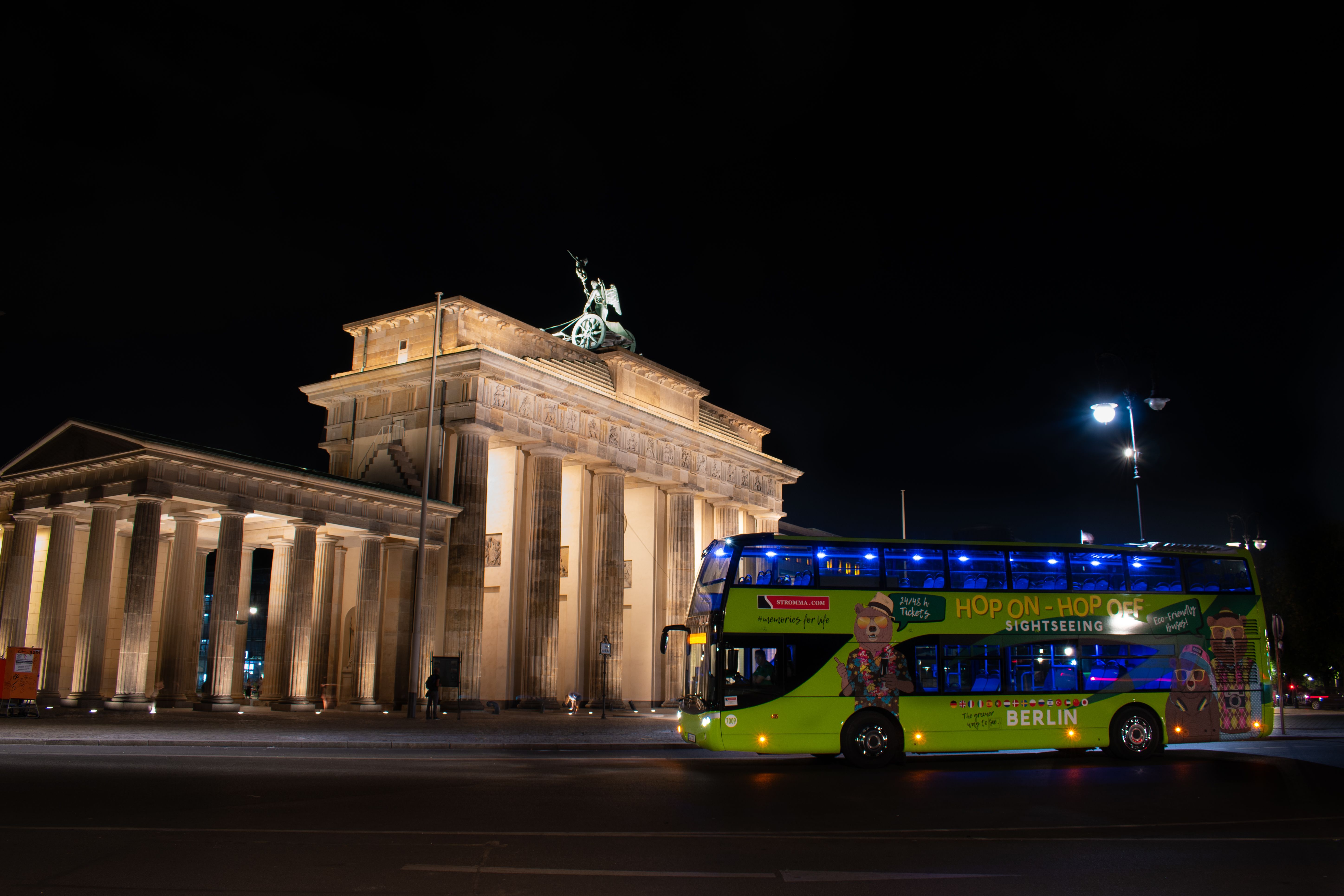 TOUR DESCRIPTION
75 minute Berlin evening tour
Important Information
Do I need to specify a date of travel?
Yes – we'll ask you to select the date you'd like to hop on the bus. If you're touring with us for more than one day, your ticket must be used across consecutive days, and the date you select at time of booking should be the first day of your tour. Some tours also require you to select a time of travel, to guarantee your seat. If your ticket includes extras, you may also need to book additional dates & times for all elements of your ticket after your purchase is complete. See your booking confirmation email for instructions.
How do I redeem my ticket?
Redeem Big Bus vouchers with a member of staff in front of the green Stromma bus at the Alexanderplatz bus stop, in front of the Park Inn Hotel. Please note that this tour operates Fridays, Saturdays and Sundays only.
What is the child policy?
A child ticket is available for children between the ages of 5 - 15. Children under 5 may travel free of charge. All children must be accompanied by an adult.
Refund Policy
To request a refund please follow the below instructions:
Please email your request to: infoberlin@bigbustours.com
Please include the following details:
Customer name
Customer email address
Date of sale
Order reference number
The reason for requesting refund - please provide as much information as possible.
MORE INFORMATION
Explore Berlin at dusk! As the sun goes down and a million lights come on across the city, you'll see the most famous landmarks of the capital in a new way. Please note that this 75-minute Berlin evening tour is operated by Big Bus Berlin's partner Stromma (green bus).